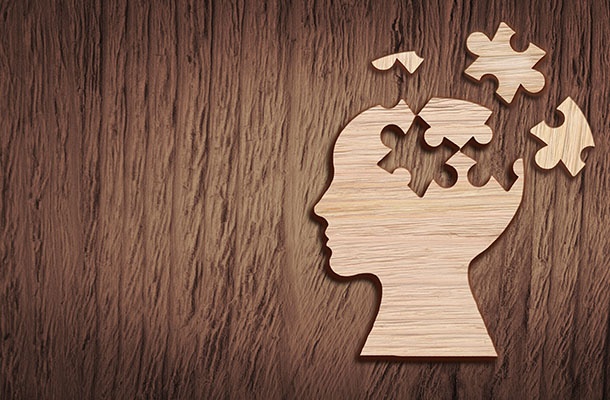 Once every three years, South Carolina attorneys are required to complete one Substance Abuse and Mental Health credit as part of their two-credit Legal Ethics and Professional Responsibility requirement. We've created a guide to help you understand exactly what this means and how to fulfill the requirement by February 28.
What is "Substance Abuse and Mental Health" and why is it required?
Attorneys are facing high rates of substance use disorders, anxiety, and depression, both compared to the general population and to people in other stressful professions, according to recent studies by the ABA. The model rules refer to lawyers' ethical responsibilities to their clients to provide competent representation, and to the legal profession to report when fellow lawyers are not able to act with competence, but all of this becomes compromised when an attorney suffers from a substance abuse or mental health issue. The attorney in question may not know how to get help, and his or her colleagues may not know how to handle the situation.
To combat this growing problem, several states (including South Carolina) now require attorneys to complete CLE credits that focus on substance abuse or mental health issues in the legal profession. The goal of the requirement is to not only reduce the instances of addiction and other mental health problems in the legal industry, but also to eliminate the stigma attached to those impacted so that fellow attorneys can quickly recognize the signs and symptoms of a problem and get their colleagues the help they need without passing judgment.
What are some example course topics that qualify for Substance Abuse and Mental Health?
As with any specialty credit requirement in CLE, it can sometimes be challenging to find good, engaging courses to take that meet the requirements. And since this topic in particular can be so personal for many people, the course needs to balance the educational and informative with the sensitive and compassionate. Below are a few examples of Lawline courses that both satisfy the SA/MH credit requirement for South Carolina, and come highly recommended by viewers:
When the Impaired Lawyer Comes to Work

- Attorney Jonathan A. Segal reminds us that addiction can affect anyone, and discusses substance abuse in the legal profession from three perspectives: the employer or law firm, the impaired attorney, and bystanders who may want to help but are not sure what to do. After viewing the course, one attorney noted, "This course is excellent. It deals with issues of impairment that we all face in our careers. I wish I had seen this while dealing with this at my firm. It is compassionate while outlining the real issues that one faces in dealing with this problem."
Sustainable Success: The Ethics of Burnout, Stress, and Substance Abuse in the Legal Profession

- This course, presented by attorney Kim Nicol, explains the risks attorneys face that can lead to burnout, substance abuse, and subsequently, malpractice. She explains why stress, anxiety, and burnout are so common within the legal profession, and why attorneys tend to be disproportionately affected She also offers a practical approach attorneys can take to reduce risk to both their career and their health. Several attorneys who viewed the program noted that it "should be required viewing", and one even said "She made a difficult topic warm and engaging. I leave with not only a better understanding of our career's pitfalls, but also with tools for the journey."
Attorney Licensure and the Impaired Professional

- Laurie J. Besden and Tracy Kepler share their own personal stories along with the ethical rules to teach attorneys how to recognize when a fellow attorney is dealing with a substance abuse problem, and how to address it to get them the assistance they need. Viewers of the program described the lecture as "moving," "powerful," and "compelling," and several noted that it was "... the best presentation on this subject I've ever seen."
Substance abuse and mental health issues can affect anyone. The Substance Abuse and Mental Health requirement in South Carolina aims to help attorneys and the legal industry, but people from all walks of life can benefit from learning about these issues, methods of prevention, and ways to treat them.