Lawline Profiles: Three Power Moves for Punching Up Your Profile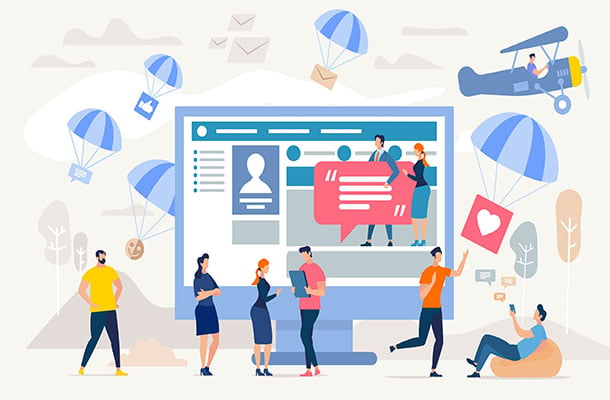 We've recently explored why online profiles are so important to your career as an attorney, creating a nifty guide to getting the most from your Lawline Profile and addressing the digital marketing terms every lawyer needs to know in 2019. Now we're taking a moment to highlight some attorneys who have created powerful Lawline Profiles for themselves in three specific ways. Check out these savvy internet marketers and what they're doing right!
A Great Professional Photo. A recent study found that a picture makes such a strong first impression that it will actually eclipse an in-person meeting, so it's super important to put your best foot - and face! - forward in your online profiles. Amy Wilkins, Mark Whipple, and Sunjae Lee have all gone with different but equally excellent professional aesthetics for their photos. These three have a great eye for what makes them look competent, professional, and powerful.
A Robust Personal Description. Building your personal brand is not separate from building your firm's brand - these go hand-in-hand! Attorneys can make savvy, SEO-building choices with the way they position their own descriptors. Check out Kevin Grierson, who is "admitted to practice before the United States Patent and Trademark Office and maintains a national practice focused on trademark prosecution, software licensing and patent and trademark portfolio management for businesses ranging from hi-tech startups to established Fortune 500 companies." You can also refer to Chelsie Spencer, who " practices in the areas of medical marijuana, cannabidiol, and industrial hemp and represents clients within those industries for business law and compliance issues" for inspiration. Want to take it a step further? Peter Agulnick actually included links in his biographical information - what a great way to drive people right to your site!
Sweating the Small Stuff. What's the small stuff, you ask? It's the little pieces of a profile that come together to make a big impact, such as:
Direct Contact Number
Firm Website
Admitted Jurisdictions
Practice Areas
Professional Memberships
Awards & Recognitions
Education
Caitlin Riccobono did an excellent job with this, starting with including her nickname in her name line - so smart! She also included education, direct contact information, and her practice areas. J. David Groce added his geographic location, his LinkedIn profile link, and publications.
Looking to bulk up your online presence? More than half of all contacts from Lawline Profiles are from people looking for legal services or legal advice, giving Lawline subscribers an edge when clients are searching for legal services. If you're a Lawline subscriber, simply log in and edit your Lawline Profile. Once you've accepted the Terms & Conditions, you can make your profile public so it can immediately start working for you. If you're not yet a subscriber, click here to register and fill in your profile today!