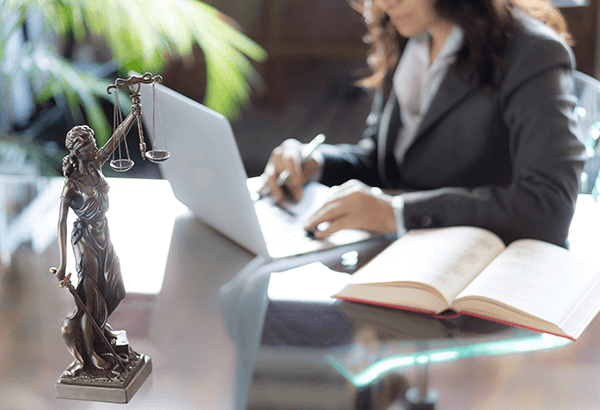 On March 8, during Women's History Month, we also celebrate International Women's Day, a day to celebrate the contributions women make in every sector of society, many of them unseen. In the legal profession, although many gains have been made, women are still fighting for gender parity.
To celebrate the great women who teach with Lawline, we combed through the data on hundreds of programs taught by amazing women to put together our third annual list of our Top Women Faculty. To narrow down the field, we identified the most-viewed, top-rated programs in order to gauge the impact each program has had on the broader legal community. The following fantastic female attorneys are at the top of their fields and teaching compelling programs about a wide variety of issues, proving that women are paving the way for the legal profession of the future.
A great CLE educates and entertains, so role-playing can be a great way to engage the audience. In a unique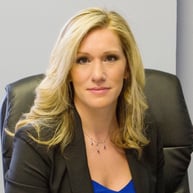 and interactive program, How to Conduct a Comprehensive Client Consultation & Intake for Your Family Law Client, Alissa and her law partner Meredith Friedman demonstrate how to compassionately perform intake involving sensitive family law issues.
As a recipient of the Long Island Power Woman in Business Award and a Top Female Attorney in the NYC Metro Area (to name only two), Alissa is no stranger to receiving accolades, so it is not surprising that she also joins the ranks of Lawline's Top Women Faculty.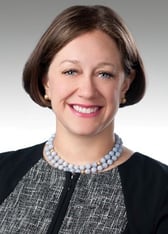 As a Partner at Saul Ewing, Allison has extensive experience as a management-side Employment and Labor Law attorney, counseling her clients during labor negotiations and advocating for them in front of administrative agencies as well as in traditional litigation in state and federal courts. She works with clients across a broad range of industries and has been named a "Best Lawyer in America" for Labor and Employment Litigation every year since 2016. Both of her 2018 programs, The Restaurant Industry: Labor & Employment Litigation Du Jour, and Labor and Employment Trends in Higher Education have been praised as "excellent" over and over again by our viewers.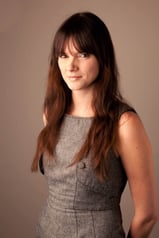 Previously featured in our Top Women Faculty of 2016, Amanda is a pro at presenting controversial topics in an even-handed, educational manner. Amanda has spent her career advocating for access to safe reproductive health services that allow women to meaningfully control their lives. Since 2018, she has been instrumental in the launch of the Lawyering Project, an organization dedicated to promoting reproductive justice, where she serves as Senior Counsel and Managing Director. Her program, 2018 Trends in Reproductive Rights Law, has been recommended by nearly 1500 attorneys.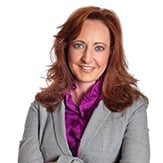 Another repeat contender from 2016, Amy pivoted from her first path as a television journalist into a career as a stellar litigator, where she shines across practice areas - from criminal defense to personal injury and other civil matters. In Shielding the Abused: A Guide to Protective Orders in Virginia, Amy draws from her pro-bono experience with a program that has assisted hundreds of women in escaping abusive relationships.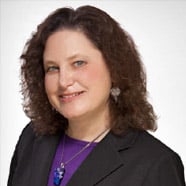 A prolific lecturer as well as a well as the Co-Chair of Tarter Krinsky & Drogin's Intellectual Property department, Amy has produced thirteen highly rated CLE programs with Lawline, and made the Top Women Faculty list in 2017. In 2018, her lectures included Trade Secrets, Confidentiality, and Social Media, and the timely Apple v. Samsung: A New Standard for Design Patent Cases, which one person called "one of the most beneficial [1-hour] CLEs I've ever taken." In addition to practicing law and teaching, Amy also has a creative side - check out a selection of her "IPoems," focused on patent law, on the Lawline Blog.

Another alum of the 2017 Top Women List, Amy is an immigration superstar, an elected Director of the American Immigration Lawyers Association Board of Governors, admitted to practice in four states, and a prolific lecturer. Her 2018 program, Navigating Business Immigration in the Trump Era, helps practitioners understand how to keep their clients from getting lost amid the constantly changing landscape of immigration law.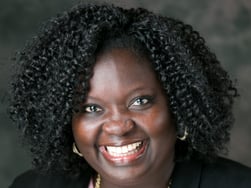 A newcomer to Lawline, Anta's first 2018 program, Introduction to Tax-Exempt Organizations, has been recommended by nearly 1500 attorneys, who call her an "outstanding presenter" and "extremely knowledgeable." Currently the Associate General Counsel at NYU Langone, she has been recognized by many organizations for her exemplary legal skills and her pro bono service. She was named one of the New York Law Journal's "Lawyers Who Lead By Example" in 2015 for her work assisting low-income New Yorkers with estate planning issues, and she is currently serving as the President of the Metropolitan Black Bar Association.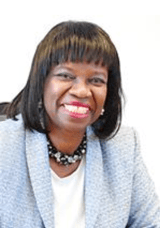 One brief anecdote about Cheryl Davis, who is General Counsel at the Author's Guild: during the live webcast for one of her programs, a viewer wrote in to thank her for tirelessly advocating for writers. An amazing attorney and lecturer, Cheryl has earned as a spot on our top women lists ever since she began presenting with us in 2017. Her 2018 program Your Rights When You Write explains how copyright laws impact writers of all stripes, and draws reviews such as "this was a jam packed presentation" and "absolutely great lecture. Ms. Davis is both charming and an expert."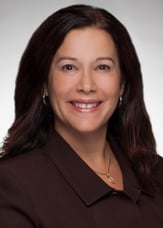 The Vice Chair of Saul Ewing's Labor & Employment Practice, Dena's 2018 program What States Are Doing to Combat Federal Inaction and the #MeToo Movement is an exemplar of a timely, substantive, and interesting CLE. Dena's background is perfect for this topic - she was previously the director of a Human Resources practice group, so she has seen everything. An all-around great teacher, Dena also made our Top Women list in 2017.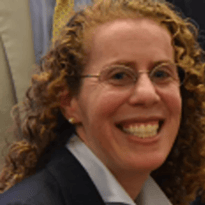 A prolific lecturer (and 2016 Top Women Faculty alum), Erica has taught more than a dozen programs with Lawline, on topics from legal writing to litigation techniques to Miranda warnings. She is rated one of the top 100 Trial Lawyers by the National Trial Lawyers and is a seasoned appellate advocate. In Dietz v. Bouldin: A Critical Decision Regarding Federal Jury Practice she breaks down a critical decision affecting jury practice nationwide. In addition, the annual SCOTUS Preview programs Erica co-presents have proven prescient at predicting the outcomes of important SCOTUS cases each term.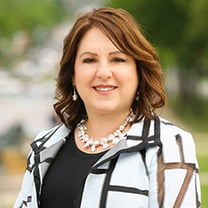 Fran's first program with us earned her a spot on our Top Women list for 2017, and her 2018 update How to Deal with Bullies Without Breaking the Rules has already been recommended by over 800 viewers. Not only is Fran a successful attorney, she has been recognized as a Small Businessperson of the Year by the Philadelphia Chamber of Commerce. In our interview with Fran she talks about making her law firm as a place where attorneys, especially women, are able to balance the demands of work and life. With her daughter Emily, she also runs Bossible, a marketing company.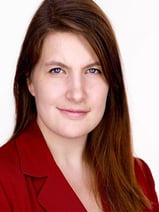 Giugi is The Woman's Lawyer - a feminist litigator and advocate in areas as diverse as commercial litigation, family law, and protective orders. In 2018, she taught six (!) well-received programs with Lawline on topics from Texas Family Law to Operator Liability Under U.S. Law for Claims by Crew and Spaceflight Participants. She practices in Texas, New York, and Colorado, speaks four languages, and is currently running for Colorado State Senate.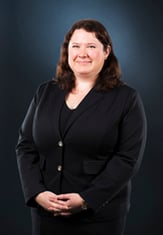 Although Hillary has only been practicing for six years, she has already made her mark as a healthcare attorney. Prior to law school, she obtained a Bachelor of Science in Human Biology and Nutritional Science, so she brings that background to her work counseling healthcare providers on compliance in the ever-changing world of health law, including technology hot topics like telemedicine. Her program The Who, What, When, Where, Why, and How of Healthcare Self-Disclosures breaks down a complex area of law and has been recommended by more than 700 viewers.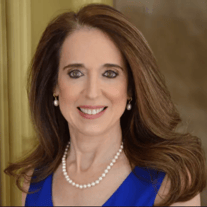 So many people loved Jill's first round of programs on Estate Planning, dating back to 2012, that we knew we needed to bring her back. An Associate's Guide to Estate Planning and An Associate's Guide to Estate Administration have not disappointed - watched by over a thousand viewers and universally enjoyed. If you run a law firm, Jill is the kind of lecturer you want training your new hires.
In addition to her law practice and lecturing circuit, Jill is also a painter and gardener, and has two daughters.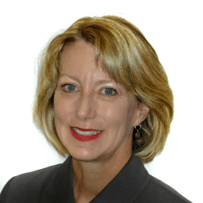 Karen specializes in adoption law, and her immersion in every aspect of this complex proceeding shows in her program, Citizenship Proceedings for Adopted Children: Pitfalls and Practice Tips, summed up by this comment: "What a complicated area of law! Well presented, easy to understand. Very interesting." Karen shows what a great counselor looks like as she clearly explains each step, including case studies. As part of her career as an advocate, she has visited orphanages all over the world.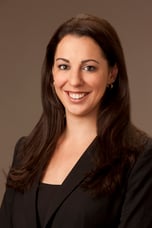 A nonprofit compliance specialist, Katherine's program Important Considerations for Lawyers Serving on Nonprofit Boards "should be mandatory for all lawyers serving on nonprofit boards or working with nonprofits," according to one viewer. Other glowing reviews noted that her "information was practical, comprehensive, and very well prepared!" and she "did a fabulous job in distilling the relevant issues." In addition to her J.D., she also has a Master of Laws in Taxation.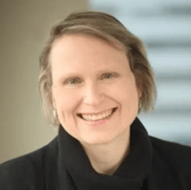 Kathy is a foundational Lawline faculty. Since she first taught an Intro to Banking course with us in 2008 (!), Kathy has taught over a dozen programs on banking and finance, the area she has been practicing in for nearly three decades. As Senior Counsel at Norton Rose Fulbright, Kathy represents major international banks in a variety of matters, including compliance, anti-money laundering, and privacy matters, keeping her clients up-to date on the ever-changing landscape of global finance. Her 2018 program An Introduction to the Complex U.S. Bank Regulatory Framework provides practitioners with a "great overview for getting a handle on banking industry organization, laws and regulations."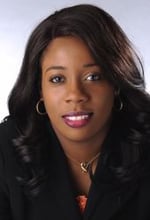 It can be tough to keep the attention of a hundred newly admitted attorneys who have been sitting at an all-day CLE event for six hours, but Kaylin managed just that with Recurring Ethical Issues in Today's Practice (and How to Avoid Them), imparting the key ethical issues that attorneys must avoid in their practice. The words "informative" and "entertaining" repeat over and over in the reviews, often in ALL CAPS and with multiple exclamation points.
Before founding her ethics and immigration law firm, she was a staff attorney at the Attorney Grievance Committee for the First Department in New York, and she has been featured in the book 200 Women: Who Will Change the Way You See the World.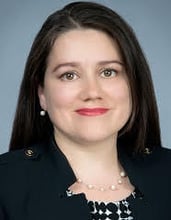 Both of Lissett's programs in 2018, including Supplemental Needs Trusts in New York Personal Injury Cases and Nuts & Bolts of Medicaid Asset Protection Trusts in New York have been recommended very highly by viewers for being "clear and easy to understand" and presenting "good and very useful information."
Not only does Lissett exemplify what great CLE looks like, she has also had a fascinating career, including a Fulbright scholarship for research in Mozambique before law school, an influential paper on the human rights obligations of pharmaceutical companies, and a decade of work in New York's court system as a court attorney.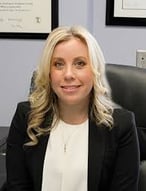 Like her co-presenter Alissa Van Horn, Meredith has earned many awards, including Top 10 Under 40 by the National Academy of Family Law Attorneys and 10 Best Family Law Attorney Award for New York by the American Institute of Family Law Attorneys. Meredith routinely gives back to her community by training other professionals on family law matters, so it is no surprise that her CLE How to Conduct a Comprehensive Client Consultation & Intake for Your Family Law Client has been recommended by over 800 attorneys.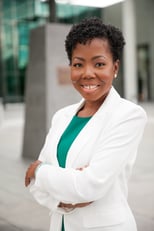 Lawyers are writing rave reviews about Natalie's two programs, Fundamentals of Student Loan Law and Discharging Student Loan Debt in Bankruptcy. A bankruptcy attorney, Natalie specializes in creative ways to manage student loan debt and assisting student loan borrowers in distress.
It is perhaps no surprise that Natalie is a natural performer - before she went to law school, Natalie worked in the music industry, doing contract work for acts such as Alicia Keys and Janet Jackson.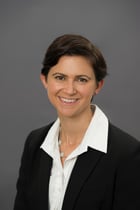 Sometimes you just have to go back to basics. With Delaware Corporate Law Essentials, Rebecca breaks down the fundamentals of organizational documents, corporate governance, and compliance rules for Delaware corporations. A corporate compliance superstar, Rebecca is admitted to practice in New York and Australia, and has also practiced in Zurich and Abu Dhabi. One commenter on her program praised: "her mastery of the subject matter is tremendous."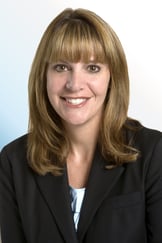 As Chair of the Genova Burns Corporate Political Activity Practice Group (as well as the Nonprofits, Trade Associations & Tax-Exempt Organizations Practice Groups) Rebecca has unique expertise in advising all types of organizations on on the legal aspects of their political activities. Rebecca's success lies in her ability to make this extremely complex practice area accessible - as one commenter on Corporate Political Activity and Compliance: Developing an Effective Compliance Plan noted, "the presenter was outstanding in that she made the Citizens United v. FEC case understandable even for the general practitioner."
In addition to her usual practice, Rebecca also serves as Board Counsel to the Women's Political Caucus, and she was recently named one of the Best 50 Women in Business by NJBiz.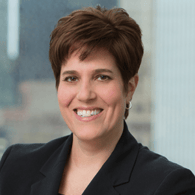 Stacey's background as a marketing and advertising executive prior to law school makes her a particularly effective counselor, as she intimately understands the importance of protecting IP assets - and it shows in her teaching as well. Stacey's 2018 program How to Structure a Trademark Clearance Opinion Letter and Access Risk, which clearly lays out the steps to doing a full trademark search using real life examples and extremely practical tips, has been recommended by 99% of the attorneys who have watched.
Tamara Stack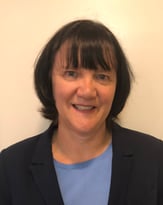 As a co-presenter with Lissett Ferreira in Nuts & Bolts of Medicaid Asset Protection Trusts in New York, Tamara's expertise in Elder Law and Trusts Law shines through. Tamara runs her own firm, Stack & Associates, and has been practicing since 1993 in these complicated, underappreciated, and absolutely critical areas of law.