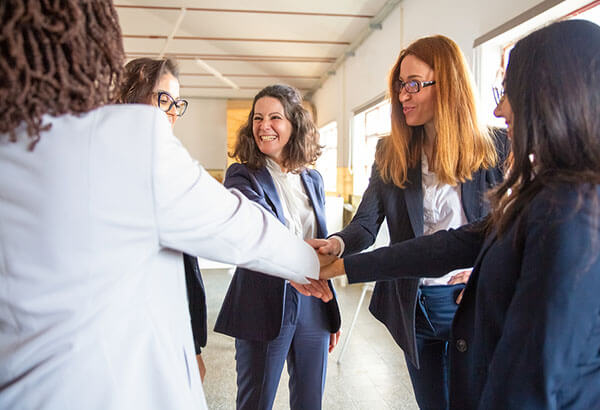 Just in time for Women's History Month and International Women's Day, Lawline's fourth annual installment of our Top Women Faculty List puts a spotlight on some of the most amazing legal minds we have the pleasure of working with. These attorneys are at the top of the game in their practices - which range from health law to immigration to IP, and everything in between - and also masters of pedagogy. Online CLE can be a tough format to teach, but these superstars are making an impact on attorneys across the country. Our top women faculty are on the front lines of changes in technology, immigration, and more, providing practical, actionable advice that attorneys can implement immediately to grow in their careers. The women on this list taught some of the most-watched, highest rated programs Lawline produced in 2019 - and we are incredibly proud that we provided the platform for them to shine.
Without further ado, it is our pleasure to introduce our Top Women Faculty of 2019: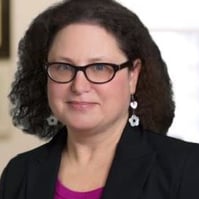 Amy has been featured on our top women list every year since 2017, because she is a superstar IP attorney and an absolute gem. In 2015 she taught no less than five (5!) programs, bringing her current active total on Lawline to ten. Her top 2019 program was Website Terms and Conditions: One Size Does Not Fit All Territories (Update), which provides viewers with "Extremely helpful, hands-on information."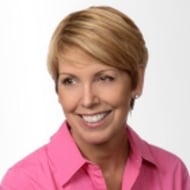 Between traveling all over the world, managing the immigration practice at Jackson Lewis, PC, and providing her clients with up-to-date immigration advice in a rapidly changing world, Amy Peck is one of the coolest faculty we know. Reading course comments for programs like What To Do When ICE Comes Knocking: The Rise in Worksite Raids and I-9 Audits can be repetitive as "excellent presenter" shows up over and over, with varying numbers of exclamation points. No surprise, this is her third year in a row appearing on our Top Women Faculty list!
Angela Scafuri, a two-time Top Women Faculty winner, is extraordinary. In fact, the word "superhero" might aptly describe her. She is the current President of the Morris County Bar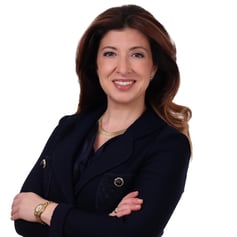 Foundation, serves on the New Jersey Supreme Court's District XA Ethics Committee, and has received top honors from the New Jersey Law Journal ("Top 40 Under 40"), New Jersey Super Lawyers ("Rising Star"), and was recently recognized by Ten Leaders as one of the Top 45 Matrimonial Lawyers Under 45 in New Jersey. She also volunteers for the New Jersey Battered Women's Legal Advocacy Project of Morris County and the American Bar Association's Pro Bono Military Project. Oh, and did we mention she's a full-time mom of a young daughter? Her 2019 program, Smartphones, Social Media, and Divorce, explores how our growing digital footprint can impact family law matters. It received top remarks with spot-on comments like "great delivery, good examples" and "strong, cutting edge program."
Barbara is an amazing attorney, savvy businesswoman, and (according to her associates) a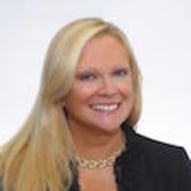 wonderful boss. Barbara's practice focuses on long term disability insurance claims (both ERISA and Disability Income), social security disability law, and government disability pensions. She has spoken extensively across these topics nationwide, so we're extremely lucky to have her as a faculty! In 2019, her program Long Term Disability Insurance Claims Arising from ME/CFS (Vastag v. Prudential) was rated 98% with over 500 views. Responses to her programs include "excellent presentation" and "Ms. Comerford is such an excellent presenter."
Carla Prosper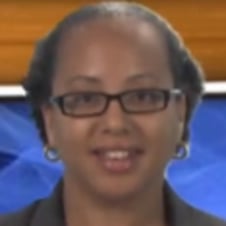 Carla's success in her solo immigration law practice probably stems partly from the fact that she earned an International Business Management degree before she ever went to law school. In Adjustment of Status vs Consular Proceedings, she uses real world examples to compare and contrast adjustment of status and consular proceedings, and provides the practical tools for newer immigration practitioners to begin working with clients seeking to obtain immigrant visas.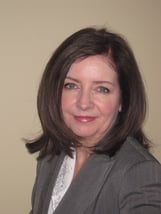 In her position as the VP of Legal Affairs for Northwell Health, Inc., Colleen oversees legal issues across a network of 23 hospitals and hundreds of regional ambulatory locations, long-term care facilities, and home care agencies. Nili is a Member of Mintz Levin, where she manages complex transactions and regulatory compliance, with a focus on healthcare matters.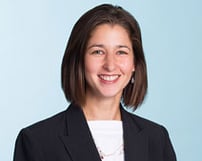 This dynamic duo first presented on Managing Disruptive Physicians in 2015, and then updated it for the #MeToo era last year, providing the 500 practitioners who watched it with practical tips on physician training, and how to structure a workplace to avoid costly sexual harassment claims.
Debra A. Clifford, Mary Frances Palisano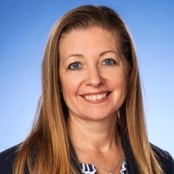 This dynamic team brought their equally extensive but different perspectives to bear in their program An Attorney's Guide to IEP and 504 Plans: Which is Best for Your Client? Debra draws on her experience as a parent and a complex commercial litigator to her role as the lead of the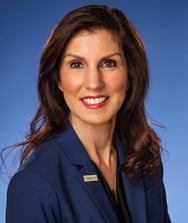 Gibbons, P.C. Child Advocacy Team, and Mary Frances' perspective comes from her years of criminal defense advocacy, especially in juvenile proceedings and school discipline hearings. Parents and guardians who are trying to receive the best education for the children are often in very stressful situations, and Debra and Mary Frances embody the depth of knowledge and care needed when advising these clients.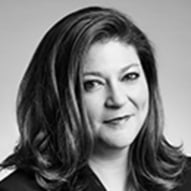 Emilly Pollock and Kelly Frawley are truly a dynamic duo. Emily and Kelly are matrimonial law partners at Kasowitz Benson Torres LLP, and their individual accolades are numerous. Emily serves on the legislation committees of both the New York Women's Bar Association and the New York State Bar, Family law Section and has been recognized as a "Rising Star" by New York Metro Super Lawyers. Kelly is co-chairperson of the Public Service and Education Committee, a member of the Executive Committee of the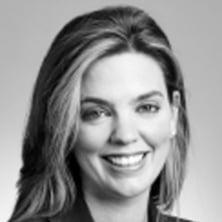 New York State Bar Association Family Law Section, and has been recognized as a "Rising Star" by Super Lawyers three years in a row. Beyond literally being superstars, they are incredible people. Their warmth, energy, and charisma is infectious and make for a compelling delivery in their 2019 program, Best Practices For Drafting Agreements Made Before or During the Marriage. The program received rave reviews such as "extraordinarily helpful to any lawyer," "funny and informative," and "another great CLE from Pollock & Frawley!"
Erica has been practicing law for 35 years (33 of those years working for herself in her own private practice) and is definitely the attorney you want on your side for any real estate matter.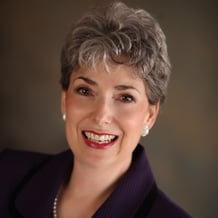 For five years in a row, Erica has been named a Leading Lawyer by the Leading Lawyers Network and she was also named a Super Lawyer in 2017. She serves on the Boards of the Association of Foreclosure Defense Attorneys (Founder and President), the Illinois Real Estate Lawyers Association, and is a Commissioner on the Village of Skokie Economic Development Commission. She is also a former chair of the Illinois State Bar Association Real Estate Law Section Council. During her spare time, Erica mentors younger attorneys and has been awarded with the Kathryn Barisa Rinella Mentoring Award by the Justinian Society of Lawyers. Her 2019 programs A Primer on Illinois' New Standard Real Estate Contract: The Multi-Board 7.0 Contract and Real Estate Litigation in Illinois: Short Sales, Abandoned Property, and More are can't-miss programs for any Illinois attorney in the real estate industry.
If you looked for a definition of "constitutional powerhouse," you'd find Erica Dubno's picture. A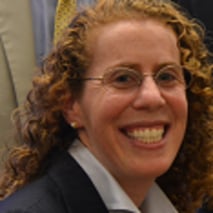 20-year protege of famed attorney Herald Price Fahringer, she honed her skills learning from and then practicing with the best of the best. She has received awards for her appellate advocacy, and is considered a true advocate of constitutional rights. You're guaranteed to learn from any of her numerous programs (over more than a decade with Lawline!), though her 2018 analysis of Masterpiece Cakeshop and the annual SCOTUS Preview courses are rated among the best. You should also check out her top-rated 2019 course, American Legion v. American Humanist Association, addressing the display of religious symbols on public land and whether the use of public funds to maintain a religious symbol on public land endorses religion.
Florina first landed on the Top Women Faculty list for her 2016 program on addressing faulty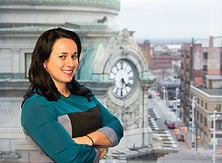 eyewitness evidence, and her 2019 update Malleable Memory: Addressing Eyewitness Failure in the Courtroom has garnered even more praise. A fantastic trial lawyer and professor, Florina used video clips to allow viewers to engage with their own flawed perception and drive home the points made in the program, and also provides actionable techniques for witness examinations.
Francine is an Appellate Law Specialist, certified by the California State Bar Board of Legal Specialization. She is a jack-of-all-trades. Her practice focuses on real estate, business, family law,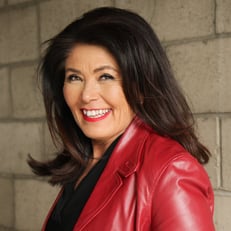 and criminal defense. She has also served as a judge pro tem for over 20 years. Moreover, Francine is an accomplished author of the bestselling book What Every Good Lawyer Wants You To Know: An Insider's Guide on How to Reduce Stress, Reduce Costs, and Get the Most From Your Lawyer. Beyond law, Francine Tone is the principal consultant of Francine Tone & Associates LLC, which is dedicated towards helping professionals build leadership and business skills and strategies for success. Her programs have received over 2,000 views and counting. Her most popular program, Avoiding Cyberspace Danger Zones: The Ethics of Attorney Advertising, has been deemed by one customer "one of the most useful courses I have taken" and another viewer raved "best ethics instruction/information I've seen in years!"
Jacquelyn Thompson is an experienced labor and employment practitioner guiding management through all aspects of labor relations and defending employers in employment litigation matters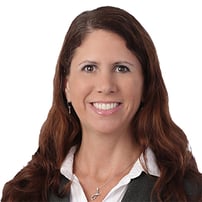 before the EEOC, state and federal courts, and other administrative agencies. Jacki's courses consistently top the charts. Customers consistently call her 2019 programs Trying Cases in Virginia: An Employment Attorney's Perspective and Wrongful Termination & Best Practices for Effective Workplace Investigations in Virginia excellent, insightful, and informative. It's no surprise that she was named a Washington, DC Rising Star by Super Lawyers four years in a row from 2016 - 2019.
Jenna, a Certified Privacy Professional and the past President of the International Technology Law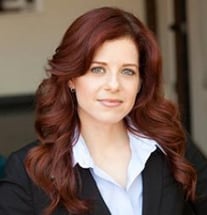 Association, is one of those presenters that can make ethics not just valuable, but truly fascinating. In her program Ethically Using Tech in Your Law Practice, Jenna spoke to a live audience of attorneys, raising issues as minor as sending emails to the wrong recipient, to major cybersecurity concerns. One viewer commented "The presenter did an excellent job making the material accessible, and she covered a lot of areas. I would highly recommend it to others."
Jennifer Scharre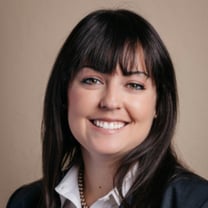 Jennifer's depth of experience with Trust and Estates law is evident in all of her programs, and in Busting the Bypass Trust in California: What Are The Options?, she provides extremely practical advice on a current issue in this area of law. Jennifer is a prolific speaker, not only on the CLE circuit but also with community organizations, where she gives back to members of her community by providing legal information about estate administration, charitable giving, and special needs.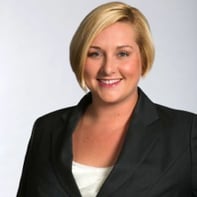 Katy has been in the cannabis litigation game since 2015 - which basically means she started the game. She's also a classic litigator - in this faculty spotlight she says "I love to fight!" She went to college on a water polo scholarship (that's where she got that competitive edge!), and she serves on the Board of Directors of the International Cannabis Bar Association. Her 2019 program Cannabis Litigation in California (Update) has a 99% rating from nearly 350 attorneys.
Kelly Donohue, partner at Wilkinson Barker Knauer, LLP maintains a diverse law practice. She has a strong background in broadcast law and trademark law, and has recently developed a niche for advising tech and start-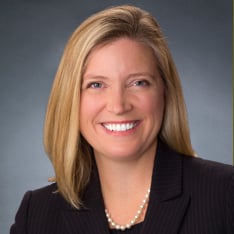 up companies, providing them with guidance on issues relating to intellectual property, privacy, regulatory compliance, and corporate structure/governance. As if that weren't cool enough, Kelly is also an active musician, writing music and performing regularly with her "kindie" rock band, Here Comes Trouble. Comments on her 2019 program Understanding Trademark Basics (Update) include "fun and dynamic," "thorough and thoughtful," and "engaging and understandable." It's no surprise that she's in high demand: "I would like to see other presentations by this attorney. Real world and clear." We couldn't agree more!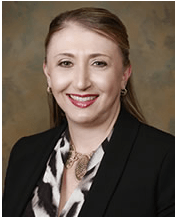 Kimberley Murphy, Lisa Campo, Jean Galloway Ball
It's no coincidence that three of our top women faculty hail from the Hale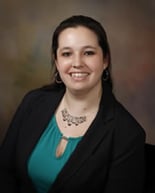 Ball law firm, which, under the management of principal attorney and partner Kim Murphy (who taught six programs in 2019!), has made itself a great place to work for women and attorneys with families. Jean Galloway Ball has been honored many times for her pioneering work in Elder Law, and she loves her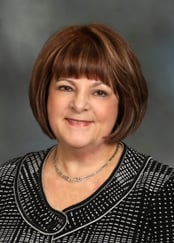 family-centered practice. Lisa Campo is an up-and-coming associate who managed to obtain her J.D. while also working as a legal assistant with the firm. All three are extremely strong presenters, routines garnering compliments like "Thank you! That was very helpful to my practice" and "Lively, interesting, detailed enough to be immediately useful."


Susan Grafton, a Partner at Dechert LLP, is a securities regulatory powerhouse. In 2019 she put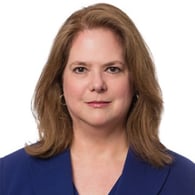 together the Broker-Dealer Bootcamp, four courses that walk attorneys through the current issues in the broker-dealer regulatory sphere, and the skills they need to advise clients on their best interests. She comes to her expertise via a unique background - she started her career with the SEC's Division of Trading and Markets, then worked as in-house counsel at Goldman Sachs before moving into multinational law firm life.
Laura Fraedrich, Lindsey Nelson
B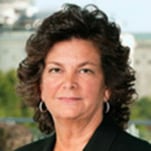 oth national security and international trade are frequently in the news represented by high-powered men, but Laura and Lindsey prove that women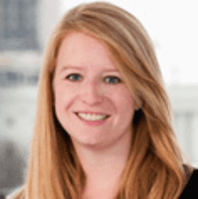 are at the top of the game in both of these areas. In their 2019 program International Trade and National Security Policy, they review the ways that national security policy informs and is informed by trade issues, and convey that information in a fascinating, effective way to attorneys across the country.
The Executive Director of Lawyers Concerned for Lawyers of Pennsylvania (LCL), Laurie Besden is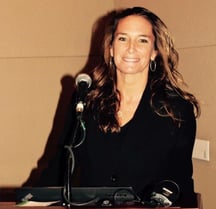 a passionate advocate for attorneys seeking help with substance abuse. She is extremely candid about her own experiences, which is probably why her programs have all had thousands of views by attorneys nationwide. She has been called "brave," "inspiring," and "brutally honest and eye-opening." You can check out her most-watched and highly rated program Intervention Strategies for Helping Legal Professionals, where she discusses the most effective approaches to an intervention. If her work in the legal industry wasn't admirable enough, Laurie is also an advocate for rescue animals and has two beautiful rescue dogs of her own.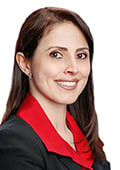 Lisa Coyle and Rayna Kessler are skilled litigators at Robins Kaplan LLP. Lisa, a business litigator, has practiced before international, federal, and local tribunals, and has been named a "New York Rising Star" by Super Lawyers for six years in a row. Rayna, a personal injury litigator, was recently recognized as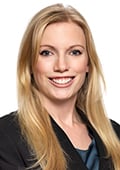 one of the Top Women in Law by the New Jersey Law Journal and in 2016, was selected by The Trial Lawyer as one of America's 50 Most Influential Trial Lawyers. Their 2019 program Deposition Strategies & Techniques: Honing Your Skills and Finding Your Style provides useful tips for preparing, taking, and defending depositions - critical skills for any litigator, regardless of industry. Customer comments include "excellent and dynamic presentation" and "pragmatic, 100% to be recommended."
Megan Brackney advises clients on all aspects of tax law from compliance concerns and civil audits to criminal investigations. She has been recognized by New York Super Lawyers every year since 2012. Clearly, Megan's resume is impressive. She is an adjunct professor at NYU Law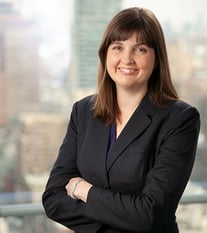 School, serves as Vice Chair of Committee Operations for the American Bar Association Section of Taxation, and is on the Executive Committee of the New York State Bar Association Section of Taxation. Megan's program Tax Procedure: IRS Methods of Obtaining Information From and About Taxpayers has received 500 views and counting since the December 2019 live broadcast. This comment sums it up nicely: "All attorneys whether they practice tax law or not can benefit from this very relevant, useful and timely topic."
Melissa Negrin-Wiener is a partner at Genser Cona Elder Law, where she manages the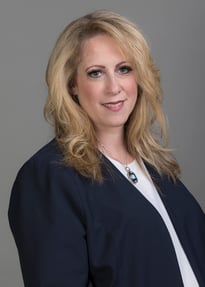 Government Benefits Department. Her certifications and accolades are seemingly endless. She is an advanced elder law mediator, a state certified court evaluator, and state certified court examiner. She was named one of Long Island Business News' 50 Most Influential Women in 2015, received the Hofstra University Maurice A. Deane School of Law Outstanding Woman in Law Award in 2017, and was named a 2019 Top Lawyer of Long Island. Melissa has presented with Lawline three years in a row and her programs are extraordinarily popular with over 2,000 views. Her 2019 program Qualifying For and Applying for Medicaid Benefits continues to receive rave reviews such as "This is one of the very best I've viewed!"
Patricia Moran
Prior to her current position as an employee benefits attorney at Mintz Levin, Patricia was an investigator at the Department of Labor and a policy researcher at the Harvard School of Public Health. This experience clearly informs her highly rated program, The ACA, Employee Health Plans and the Contraceptive Mandate: What Comes Next?, which has been watched by more than 1000 attorneys.
Related Content: