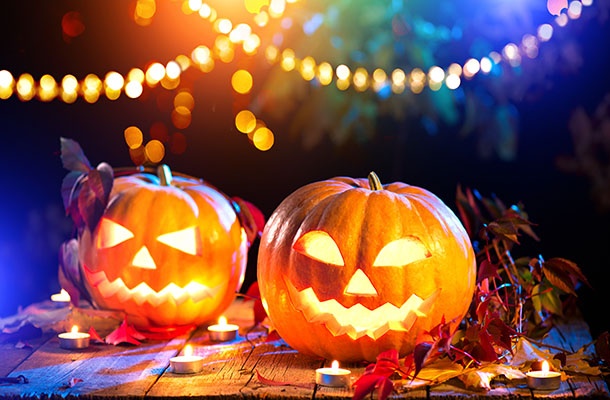 Happy Halloween! It's almost time for the spooky, sugar-fueled festivities of the best holiday of the year. And while Halloween may look very different during a pandemic, there's still plenty of room for fun, games, and candy.
In anticipation of All Hallow's Eve, we bring you three of the strangest and arguably hilarious laws that exist for the sole purpose of avoiding dangerous situations (or perhaps just all that fun?) on Halloween night.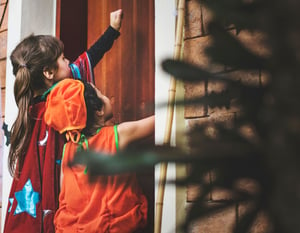 Bellville, Missouri has a trick-or-treating age limit.
That's right! If you are a resident of Bellville (or just want to trick-or-treat in the city limits) you had better be under age 12 - or in eighth grade or below. Why, you ask? Bellville's mayor believed that Halloween was just for the kiddos and that there should be an age limit on knocking on strangers' doors demanding candy. I guess the rest of us will have find our sugar rush at the 50% off sales on November 1! (We'll be by the Reese's).
Sidebar: one teen has some strategies for avoiding the "unfair discrimination" of her peers. The kid might be a lawyer someday.
In Walnut Creek, California, get a permit for your mask.
The origins of this one are probably obvious - masks are often associated with nefarious actors like bank robbers or little league umpires. In Walnut Creek, you need a permit from the sheriff to wear a mask on public grounds - no exceptions for Halloween costumes. Need proof? Here's the actual code.
Vendragues, France made clown costumes illegal.
Due to "some problems" they had with clown costumes, Vendragues banned them in 2014. The mayor's office stated that the law was passed to "avoid any disruption… by evil clowns," after a "terror wave" of clowns harassing innocent bystanders. Does anyone really mind this rule? Considering creepy clowns have popped up in towns in New Jersey and Pennsylvania, maybe we need more of this. *Shudders*
To dig into some truly scary stuff for lawyers, like ethical violations for mishandling evidence or cybersecurity and the risk to election systems, check out Lawline's free trial.
Happy Halloween, all! Remember: friends don't let friends dress up like clowns.
Related Content:
This post was originally published on October 19, 2018