The Role of Local Business in Disaster Relief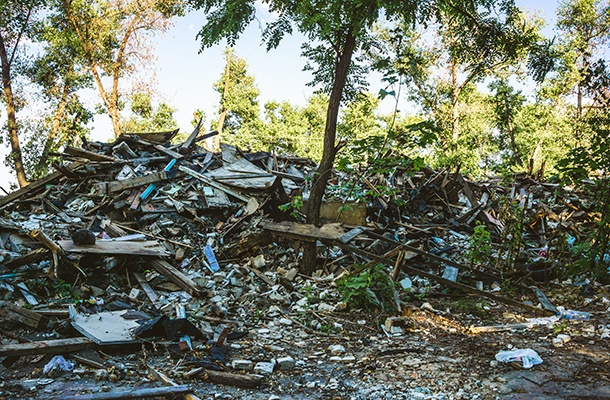 In the wake of 2017's onslaught of natural disasters, it's only "natural" for disasters - and their aftermath - to be on our minds. In particular, the access to federal aid after a hurricane, earthquake, or mudslide for the American people.
The Robert T. Stafford Disaster Relief and Emergency Assistance Act requires FEMA to contract with businesses located in the affected area when "feasible and practicable." The law was developed in part to urge local and state entities to develop better and more comprehensive disaster plans - a noble intent indeed. In addition to no-bid contracts, competitive contracts awarded by FEMA include:
Architecture & Engineering

Construction

IT Services

Professional Services

Program Management
So what happens when the government engages in competitive bidding for disaster contracts with non-federal entities (NFEs)? The truth is, even disaster relief involves contractual red tape, and that's not always pretty. In their recent Lawline program, Miles and Stockbridge's Raymond Monroe and Stephen Ramaley discuss how NFEs obtain and give out emergency grants from the federal government. For instance, while individual communities usually have preferences for contractors they know, the government doesn't give NFEs carte blanche discretion in choosing who to use. Furthermore, the government requires NFEs to consider all eligible businesses regardless of the fact that those familiar with the impacted area can sometimes give the best assistance - and why shouldn't they?
The consensus is they should, so long as there are no conflicts of interest. To avoid said impropriety, Monroe and Ramaley outline some key strategies for NFEs, including:
Specify - in writing - the strategy for sharing procurements;

Clearly outline the commercial requirements for all applicants, including licensing qualifications; and

Give potential contractors requisite time to attain the required certifications before the bidding period opens.
By following the rules, NFEs are able to utilize federal money to provide relief assistance to impacted areas and even stimulate the surrounding economies by contracting with local businesses.
Interested in bidding to help with relief in one of the recently affected areas, like California or Puerto Rico? Check out how here.