How To Meet Your Affirmative Duty of Protecting Attorney-Client Privilege in a Work From Home Environment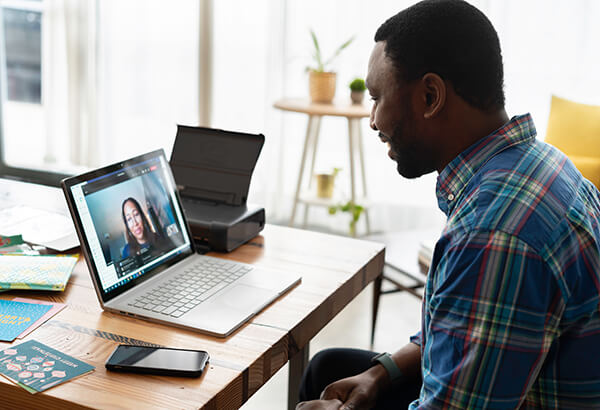 Many lawyers and law firms find themselves in remote work / work-from-home situations for the first time in the wake of Covid-19. This situation is trying for everyone, not just lawyers. Juggling family & work responsibilities in the same setting is difficult at best.
But lawyers face additional challenges that many other professionals do not. At the forefront of these challenges is ensuring attorney-client privilege.
Attorney-client privilege is a cornerstone of the American legal system, ensuring that clients can be completely open and honest about their legal situation with their attorney. It protects, from disclosure to opposing counsel or other third parties, communications between an attorney and a client that are made in providing legal advice.
But attorney-client privilege is not a blanket that covers every interaction between an attorney and a client. Nor is it a robust protection that easily resists any assault. So as lawyers find themselves communicating with clients in unusual and awkward settings while we all work from home, how can attorneys ensure that they meet their ethical duty to maintain privilege while managing remote attorneys and staff?
This CLE presentation of How To Meet Your Affirmative Duty of Protecting Attorney-Client Privilege in a Work From Home Environment, is presented by attorney Matthew Blaisdell, and Case Status Chief Marketing Officer and attorney Keith Lee.
They will walk you through attorney-client privilege, ABA Rules regarding privilege and every major pitfall that you need to be aware of while you and your staff operate in a work from home environment. And they will help answer questions like:
What are best practices to maintain privilege?
What does confidentiality actually mean?
How can I properly manage remote staff?
How can technology help maintain privilege?
As an attorney, your focus should be on your firm and most importantly, your clients. Key learnings from this presentation will help provide you with the tools you need to avoid committing accidental violations. And you can learn how to minimize the time spent managing and securing your firm's communications, so you can get back to practicing law.